Futures Rehabilitation Center offers vocational and social programs for people with disabilities in McKean County, PA
Quick Response
FRC provides timely response services to participants and businesses seeking services.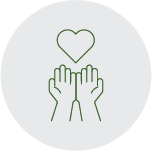 Services
Our professional services help people with disabilities live fulfilling, happy lives.
Non-Profit
FRC is a non-profit organization with a mission to support people with disabilities. Our community partners enable us to achieve our mission.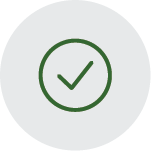 Supporters
Donations go directly to helping people with disabilities thrive in our community and become active members of society.
Building On Abilities
providing services to people with disabilities
At Futures Rehabilitation Center, we offer a variety of services with the goal of helping adults with disabilities live fulfilling, happy lives, be an active part of our community in McKean County, and contribute to society in a meaningful way.
More than 195 participants with autism, intellectual disabilities, and mental health disabilities are currently part of our vocational and social programs, which range from community activities such as volunteering, education, socialization and physical health, to respite, companion, and employment services.
Futures is a non-profit organization. You can make a donation and help us support adults with disabilities in McKean County, Pennsylvania on our Donation Page. Thank you for your support.
Our Services:
Community Participation Support Programs
Community Participation Support (CPS) programs help participants develop networks that may result in relationships, independence, additional volunteer and employment opportunities:
The Work Center provides the necessary work skills training needed to gain competitive employment
The Life Skills Program improves social, safety and everyday life skills with daily activities that encourage independence and self-sufficiency
The BRAD Center is a special needs life skills service that focuses on socialization, recreation, and maintaining and learning new skills
Home and Employment Programs
Home and community habilitation services assist participants in acquiring, retaining, and improving the skills necessary to enhance independence
Respite and companion services are provided to supervise and/or support participants to ensure their health, safety and daily living needs both at home and in the community
Employment services provide employment support in finding a job and ensuring successful outcomes
Latest News From Futures
Find out what's happening at Futures Rehabilitation Center and get to know some of the participants in our vocational and social programs. You can also subscribe to our newsletter to get the latest news in your inbox.
Subscribe to Our Newsletter
Our Corporate Partners




We want to help care for adults with intellectual and mental health disabilities in McKean County. If you know someone who needs our support, if you care for an adult with disabilities, or if you're a local business that wants to help our community, please help spread our word.